There are a number of sales and marketing agencies who decided to try fundraising. NFE is different:
We are Fundraisers who set up an agency.
We are Fundraisers who bring personal expertise from setting up in-house teams and agency relationships all over the world, and personal experience of all aspects of field fundraising in SA.
We are Fundraisers who have seen the best of fundraising, and, well, some of the not so great too.
We bring a theoretical and practical understanding of what motivates a committed giver to decide to give and to stay giving.
Most of all, we bring a desire to fundraise in a way that makes us proud.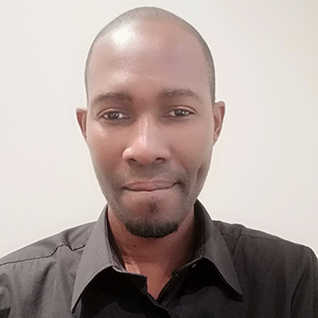 Tich Muzvidzwa (Co-Founder and Managing Director)
Having started his career in insurance underwriting, took a position with Greenpeace Africa in the pioneering F2F unit in South Africa in 2008. During this time he developed an in-depth knowledge of the field practices of F2F Fundraising becoming Data Base and Retentions Administrator.
SEE MORE
In 2010 he was approached to manage the Northern Region of MSF's in-house F2F programme, before moving on, in 2014, to accept the post of National Fundraising Support Manager with Save the Children South Africa. Once again, Tich excelled, playing a key role in setting up and building its in-house and agency F2F programme.
At the end of 2014 he took up a role with Fundraising That Works, first as National Field Director and then General Manager, recruiting,
training and leading F2F fundraisers for UNICEF, WWF, SOS Children's Villages, and Breadline Africa.
Now celebrating a decade in F2F, Tich has always placed the highest value on the relationships he has established with his teams, clients and internal stakeholders. His knowledge of F2F Fundraising in South Africa is unsurpassed, and his leadership of NFE will allow him to build an agency which reflects those values, that expertise, and his desire to serve his clients and affect change in the country he now calls home.
He is a massive sports fan, counting Manchester United, Orlando Pirates, New York Yankees, Golden State Warriors and The Stormers amongst those he follows with passion. He also enjoys good documentaries, crime shows, live music, standup comedy and arts and culture in general.
Tich is NFE's Co-Founder and Managing Director.
[collapse]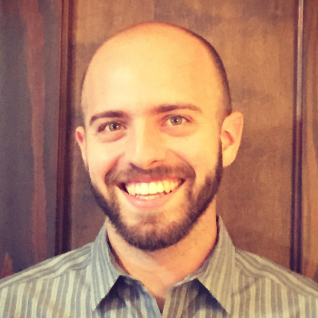 Martin Leggett (Co-Founder)
Born in Pennsylvania, Martin is a lifelong entrepreneur and an innovator in the world of fundraising. His years of study in the non-profit and governmental space earned him Honors Degrees from Clark University in both Government & International Relations, and Public Administration. Once out 'in the field', Martin worked as a fundraising consultant and grant-writer for local non-profits in Worcester, MA. While this work was fulfilling, his drive and passion told him there had to be a more sustainable way to secure funding.
SEE MORE
Life brought Martin to Austin, Texas in 2013, where he entered the world of face-to-face (F2F) fundraising for the first time. Immediately he found his niche and honed his skills recruiting recurring donors for Plan International and Save the Children. After starting as an entry level fundraiser, he continued to move up the hierarchy until he was given the role of COO. His focus on direct management, integrity, respect, and innovation helped him become the successful leader he is today.
Having played a crucial role in the expansion of one of the fastest growing fundraising companies in the country, Martin went on to co-found New Canvassing Experience in an effort to design a forward thinking fundraising team that will set a new standard for excellence and quality in the industry.
Martin is a keen runner, archer, hang-glider pilot, and gardener, and is married to Rachel. Martin is NCE's Co-Founder and Chief Executive Officer.
[collapse]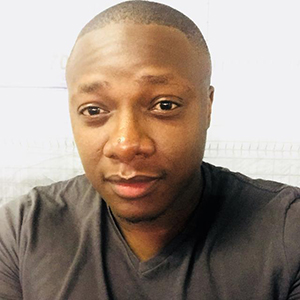 Lebogang Mokobane (Regional and Operations Manager)
Lebogang Mokobane hails from Johannesburg and is a passionate young man with a strong background in Development Studies and Public Administration, the majors he specialized in at the University of Johannesburg. Lebogang first started his F2F career in November 2010 when he joined MSF as a F2F Fundraiser in the Johannesburg team.
SEE MORE
During his time at MSF, Lebogang was the Team Leader for the MSF travel teams that visited Nelspruit, Rustenburg, Polokwane, Garden Route, Durban as well as the Eastern Cape. Lebogang worked his way up to became the permanent Team Leader for the Johannesburg team.
Towards the end of 2014 Lebogang joined the new fundraising agency in South Africa Fundraising That Works (FTW) as an events Co-coordinator and was later appointed as the National Support Manager, supporting all of FTW's operations nationwide. It was in December 2015 that Lebogang was appointed as the Gauteng Area Manager, managing up to seven Gauteng teams on behalf of WWF, SOS Children's Villages, Hospice and UNICEF South Africa.
After eight years fundraising for some of the world's largest NGO's, serving as a Fundraiser, Team Leader, Events Coordinator, Area Manager, National Field Manager and today as the Regional and Operations Manager for South Africa's newest F2F agency New Fundraising Experience (NFE). Lebogang has seen much of the best in F2F Fundraising, and his experience and positive approach to F2F and people development is a valuable addition to NFE's management team and the fundraising sector in South Africa.
[collapse]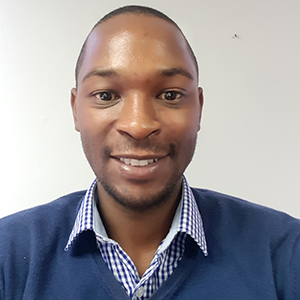 Marvellous Manyonga (Data and Admin Manager)
Marvellous Manyonga is the Data and Admin Manager for New Fundraising Experience (NFE) residing in Pretoria. Marvellous has been in the NGO sector for over six years, starting his career at Save The Children South Africa as a F2F Fundraiser.
SEE MORE
Marvellous quickly moved up the ranks until his departure in 2016 to join a fundraising agency as an Operations Manager. Other affiliated NGO's include SOS Children's Village, Hospice Wits South Africa, UNICEF South Africa, WWF South Africa, Breadline and CHOC Cancer Foundation.
Marvellous comes from an Accounting and Marketing background having studied with Specis College e and is currently pursuing a Diploma in Marketing Management.
This experience has given Marvellous an appreciation and knowledge of the NGO sector and its valuable contribution to the lives of underprivileged people. It is a contribution Marvellous is proud to be a small part of.
[collapse]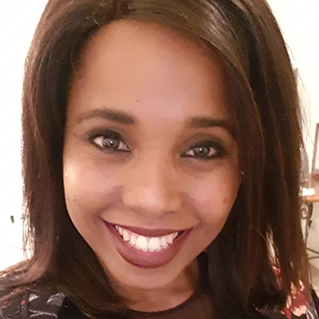 Nomfundo Thabede (Durban Area Manager)
Nomfundo is the eldest of four children. Born and raised in the small Northern KZN town of Richards Bay. She obtained her Public Relations Diploma at Varsity College in 2008. A mom to a 5-year-old and a go getter, when she is not at bootcamp or jogging, you will find her browsing Pinterest on décor design ideas.
SEE MORE
Her ambition and passion for humanity saw Nomfundo start her career in F2F Fundraising in November 2015 at Fundraising That Works in the Durban team. She first gained experience in the field as a F2F fundraiser before becoming a Team Leader, working on campaigns for Save The Children, UNICEF and Breadline.
As the Durban teams grew, an opportunity for Area Manager arose, she was well positioned to take on the responsibility. She was in her role for almost a year before accepting a role as Area Manager at New Fundraising Experience (NFE) in February 2018. Learning and gaining support from her seniors has enabled Nomfundo to excel in her roles. In her quest to see Durban prosper, she is dedicated and fully committed to working with best teams in achieving the task NFE's clients have placed in our hands.
[collapse]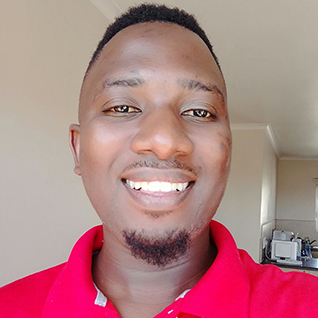 Kline Muzvidzwa (CPT Trainee Area Manager)
Kline hung up his Chef's jacket to serve society. He started his career as a F2F Fundraiser in January 2017 raising vital funds for UNICEF, Save The Children and WWF South Africa. In July 2017 an opportunity to be Team Leader was presented to him and he took it with both hands.
SEE MORE
His drive and focus have afforded him the opportunity to be training for the role of Area Manager in Cape Town with New Fundraising Experience (NFE). He accepted this role seeking to make a difference in his country through the clients he represents.
He has bold intentions about his role at NFE and cannot wait to see his Fundraiser grow and develop and for the teams in Cape Town to reach greater heights.
Kline is a father to a 7-year-old son. He is a 31-year-old Zimbabwean and has proved to many that hard work and dedication is essential in one's career success. He is a massive cricket and Man United supporter, and if not at work, you will find him sharpening his cooking skills in the kitchen, or most likely tuned in the sports channel.
[collapse]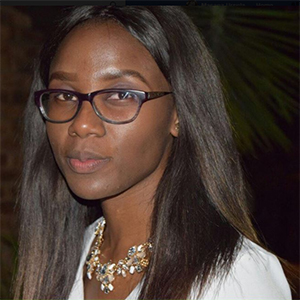 Masana Shikwambane (Donor Relations Officer)
Masana Shikwambane began her career with an internship at Arebaokeng Hospice (NGO) in Tembisa in 2015 while pursuing her Diploma in Business Management. She then joined face-to-face fundraising in 2016 and was later offered an opportunity with B-Cause Marketing, a cause-related marketing agency as an Employee Giving Consultant in 2017.
SEE MORE
During her time at B-Cause marketing, she worked on various campaigns with well-known NGOs, such as SOS Children's Village, WWF, UNICEF, Save the Children, CHOC, Amref, Room to Read, Greenpeace.
Coming from a marketing and NGO background, Masana has found her passion in communicating, maintaining and often creating professional relationships with different people. She has very good communication skills, both verbal and written and interpersonal skills which lead to her passion to pursue a qualification in industrial psychology.
Masana has now joined the vibrant fundraising agency, New Fundraising Experience as the Donor Relations Officer and is excited to be working with young passionate individuals.
She also has a passion for food and is a self-taught Chef that loves to share her recipes with friends and family and exploring other parts of the City on Gold, Jo'burg…
[collapse]