It's Fundraisers that make the difference. You know this, and so do we. It's why we focus so much on recruiting and selecting the right people and giving them the best training we know how to.
It's also why we designed a compensation plan to ensure that our fundraisers are among the best paid in the world, with a living basic wage and a generous bonus structure wholly based on quality metrics which directly affect our clients' Return on Investment.
All of our fundraisers are employed members of staff. We wouldn't entrust any conversation to independent contractors.
We pride ourselves on our people; on how they represent our clients, and the stories they tell. We thought you might like to hear some of their stories too.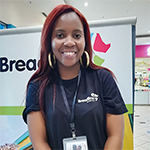 Sitshengisiwe Ncube
Sitshengisiwe Ncube nick named Tshengi in the team started her exciting career in fundraising in October 2016 with where she excelled as fundraiser and rose to team leader in 2017 working with UNICEF, Save The Children and Breadline. Tshengi is also a loving mother of one 9year old boy and in her spare time she enjoys music and stand up comedy.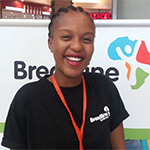 Sphesihle Mlanduli
Sphesihle Mlanduli known as Sphe is a hardworking individual who loves interacting with people and is always up for a challenge and doing new things. She is highly motivated and is always looking on the bright side of life.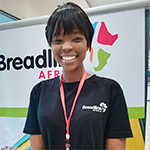 Angel Ndimande
Angel Ndimande is an outgoing, charismatic young lady, with a contagious personality that is warm and full of life. Angel joined NFE because she wanted to be counted amongst the many who actively strive for a better and brighter tomorrow.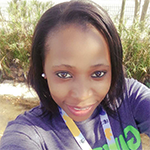 Nyarie
Nyarie is 24 years old ambitious lady who is extremely goal driven and is passionate about the environment. She is currently fundraising for WWF and believes wildlife is crucial for species who live on the planet.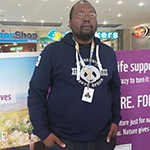 Phillip Mudzingwa
Phillip Mudzingwa started his career by studying marketing management at an early age and has never stopped with his ambition to do more which lead him in following his passion of helping people and making the world a better place.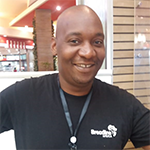 Edmond Jambara
Edmond Jambara is from Bulawayo and currently living in Durban, his ambition is to make a difference for humanity as well as nature.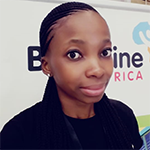 Fanele Ntuli
Fanele Ntuli is a mother of one, who is passionate about changing the world day at a time.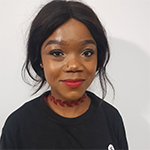 Sinegugu Mbanjwa
Sinegugu Mbanjwa is a down to earth soul. You find her still smiling even on her bad days and always laughing out loud most days. She's honest and reliable. She believes that she can conquer the world and that nothing is impossible in her world.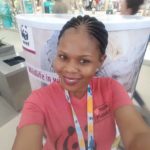 Xolile
Xoli is originally from Zimbabwe and loves reading, listening to music and life in general. She thrives to make a change in Humanity, halting social injustices and making the world a better place. Xolile believes people should see how humanity is being affected.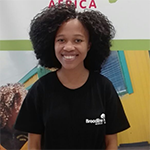 Andile Banda
Andile Banda is an energetic, positive, confident, caring and hardworking young woman, she never lets negative energy affect her. She joined NFE because she has a very soft spot for children.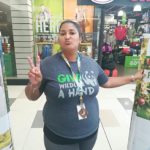 Tasneem
Tasneem is a 28 year old mother of 2 beautiful kids who started her fundraising journey in 2016 with UNICEF. Being a mother, campaigning for children rights has always been a passion of Tasneem as she believes all children belong in a loving home. In addition to that Tasneem believes all children should be able to grow up and play in a safe environment and get to experience mother natures true touch.