It's Fundraisers that make the difference. You know this, and so do we. It's why we focus so much on recruiting and selecting the right people and giving them the best training we know how to.
It's also why we designed a compensation plan to ensure that our fundraisers are among the best paid in the world, with a living basic wage and a generous bonus structure wholly based on quality metrics which directly affect our clients' Return on Investment.
All of our fundraisers are employed members of staff. We wouldn't entrust any conversation to independent contractors.
We pride ourselves on our people; on how they represent our clients, and the stories they tell. We thought you might like to hear some of their stories too.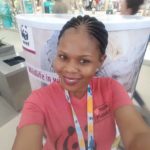 Xolile
Xoli is originally from Zimbabwe and loves reading, listening to music and life in general. She thrives to make a change in Humanity, halting social injustices and making the world a better place. Xolile believes people should see how humanity is being affected.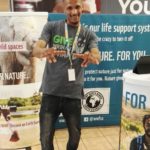 Shaylon
Shaylon Dickson, is a father of 2 beautiful bundles of joy who started his F2F fundraising career in 2014 at Save the Children (Pretoria) ever since then Fundraising became a passion to him, something that he loves doing .He recently moved to Cape town to pursue his passion of fundraising. Shaylon is currently fundraising for WWF when asked what he thinks about fundraising his answer was "many out there have a profession, my profession is to campaign and raise funds for WWF.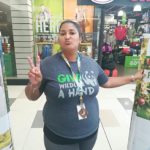 Tasneem
Tasneem is a 28 year old mother of 2 beautiful kids who started her fundraising journey in 2016 with UNICEF. Being a mother, campaigning for children rights has always been a passion of Tasneem as she believes all children belong in a loving home. In addition to that Tasneem believes all children should be able to grow up and play in a safe environment and get to experience mother natures true touch.